Polk Place
211 7th Avenue N, Nashville, Tennessee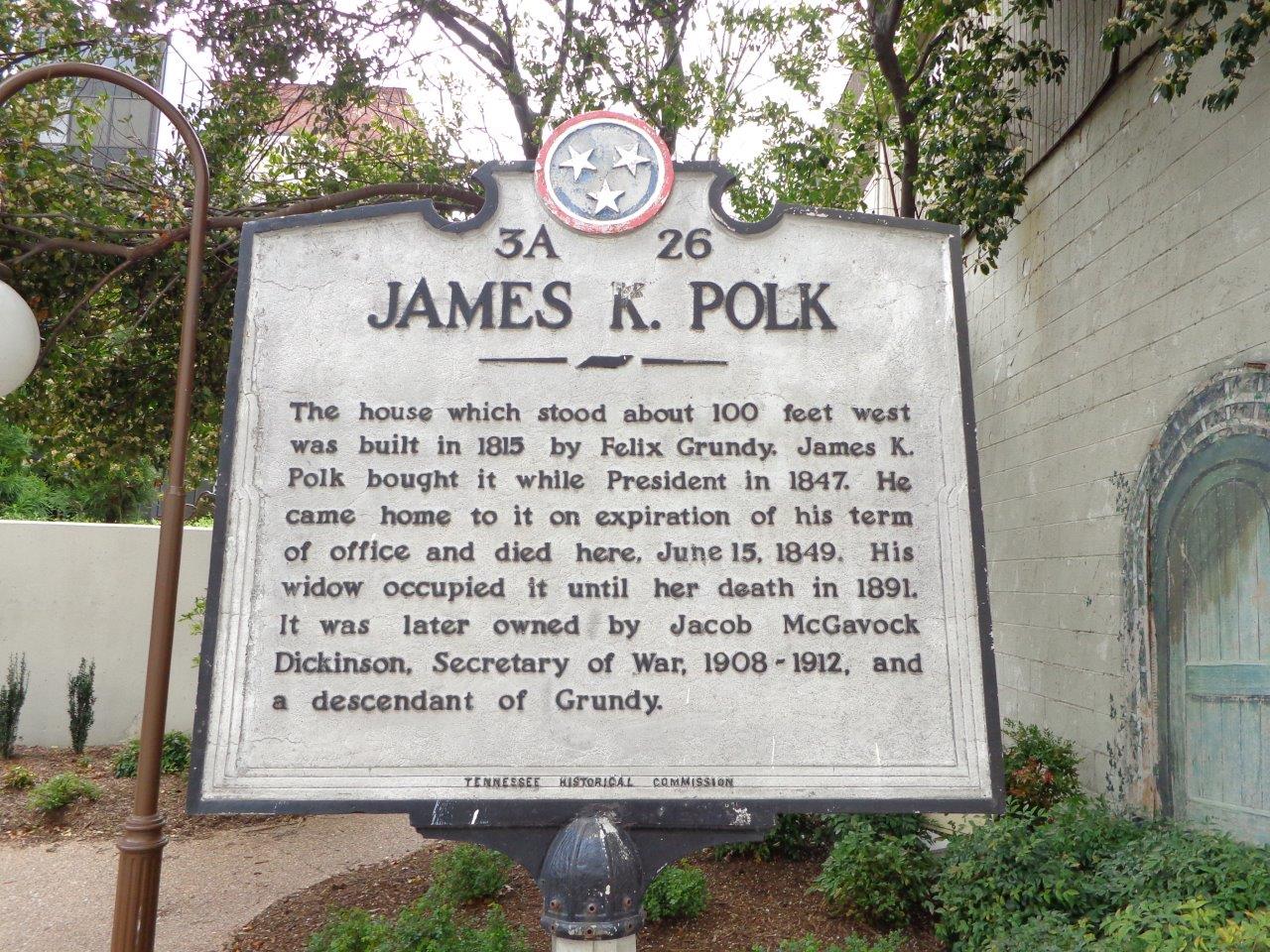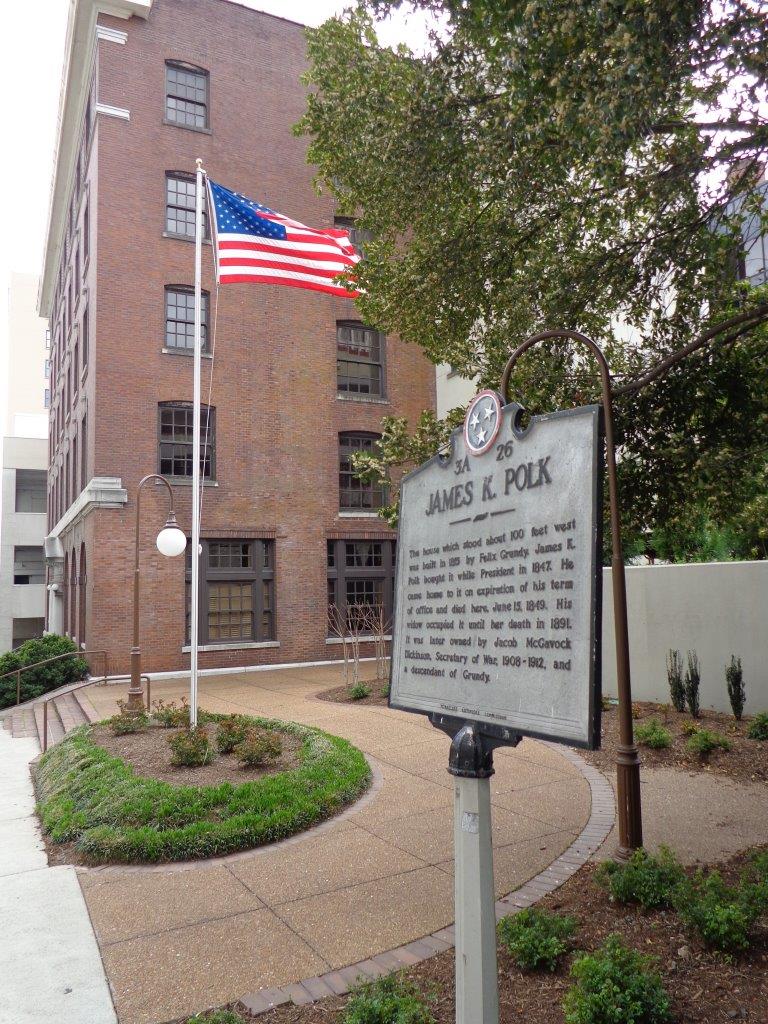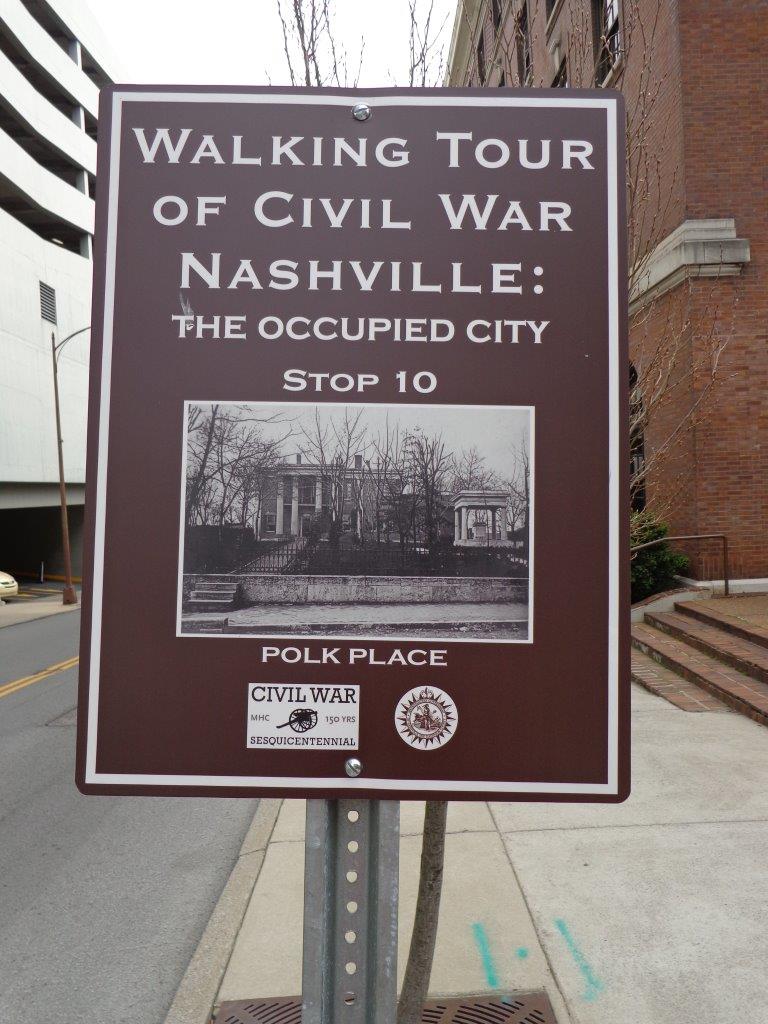 The historical marker in the photograph above shows James K. Polk's house, which no longer stands, and Polk's tomb which was moved from the Polk Place location to the grounds of the Tennessee State Capitol.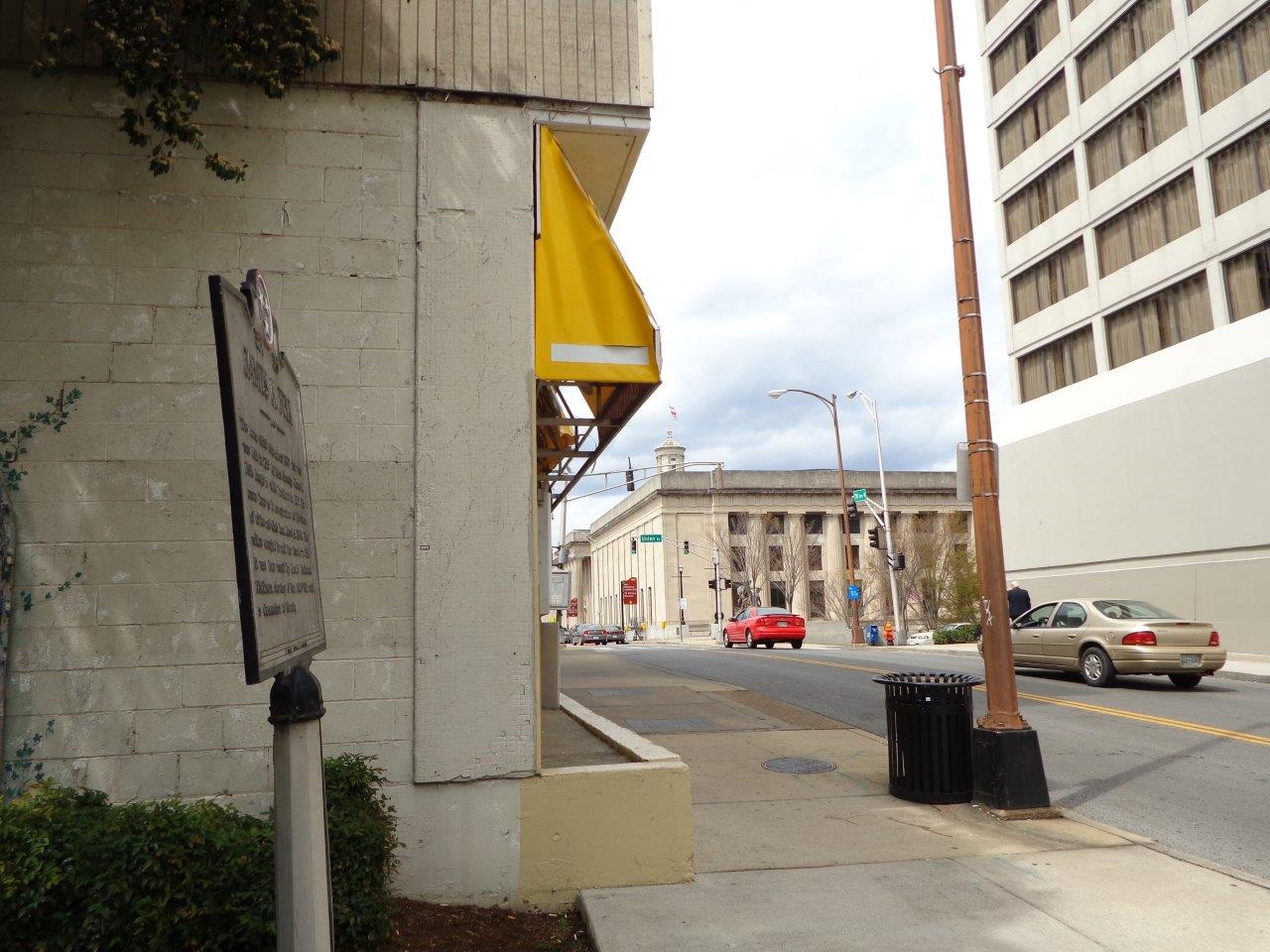 The top part of The Tennessee State Capitol where Polk's tomb was moved can be seen in the background of the photograph above.
The purpose of this site is to provide researchers, teachers, students, politicians, journalists, and citizens a complete resource guide to the US Presidents.
If you would like to suggest a Presidential link, report a broken link, or have any comments please email:
Copyright 2013, by CB Presidential Research Services